Blackbook Motorsport Forum
Blackbook Motorsport Forum
On August the 21th RaceMedia took part of the annual Blackbook Motorsport forum in London. The Black Book Motorsport Forum is a premier event on the motorsport calendar and the only place to find teams, promoters, automotive manufacturers, sponsor brands and significant service providers from across global motorsports all under one roof discussing the future of the industry.
Pierre Runic and Niclas Johansson represented RaceMedia who is a full member of the Blackbook community. During the event, we manage to connect with several new potential partners and sponsors, a work that we do continuously.
This event where designed for C-level individuals, senior vice presidents, vice presidents, directors and heads of departments from international rights holders, brands, OEMs, circuits, federations and key services in motorsport.
The agenda was filled with interesting topics, trends and influential speakers from a variety of brands and areas. Among the many subjects, we learned the latest from sponsorship, activation strategies, new revenue opportunities when it comes to packaging and distributing digital content to mention a few.
This is why we find the Blackbook Motorsport Forum a must to attend if you like to stay on top in the evolving business of motorsports
The main reason to attend if you are a rights holder
Gather actionable insights to help your organization innovate in a fast-changing industry
Learn from key areas of motorsport whether leaders in technology, digital, brand strategy or Esports
Inspire and build new relationships with over 250 industry peers and experts across 7 hours of networking time
This is why to attend if you are a service provider
Get first-hand insight into the direction of the future of motorsport from those that run the show
Understand the needs of promoters, teams, OEMs, brands and other service providers across a variety of areas
Meet with over 250 industry leaders throughout the day to expand your network
Be in with a chance to win full hospitality at a premium motorsport event
If you represent a brand/sponsor, you need to be here
Best practices in aligning brand and corporate strategy to boost business performance.
Build customer loyalty by achieving brand consistency in an age of digital transformation.
Learn how to strengthen your brand identity to increase fan engagement
Stand out from the crowd by building your brand's social media presence
Gather insights to help you innovate continuously with flawless timing and execution for maximum brand exposure.
Besides the ton of useful contacts and information, we gathered we also joined an exiting e-sport event. During the day the delegates could test drive some racing simulators. The circuit was Silverstone and the objectives to drive an F3 as fast as possible for a couple of laps.
Many tried, and the leaderboard shifted during the day. Pierre was on the top 5 most of the time, but at the end of the day, he was the fastest one. After Pierre's semifinal, which he won, he earned the pole position in the final race. After some start incidents with another fast driver, he manages to chase his way up and finish the race on P3. A fun and an exciting part of the event and a taste of whats coming in the booming e-sport format.
We thank Peter Jones and his fantastic crew for a grand event and hope to be back next year even more involved as a partner.
For more information contact:
Niclas Johansson
Tel: +46 (0) 708 53 85 35
Email: management@racemedia.net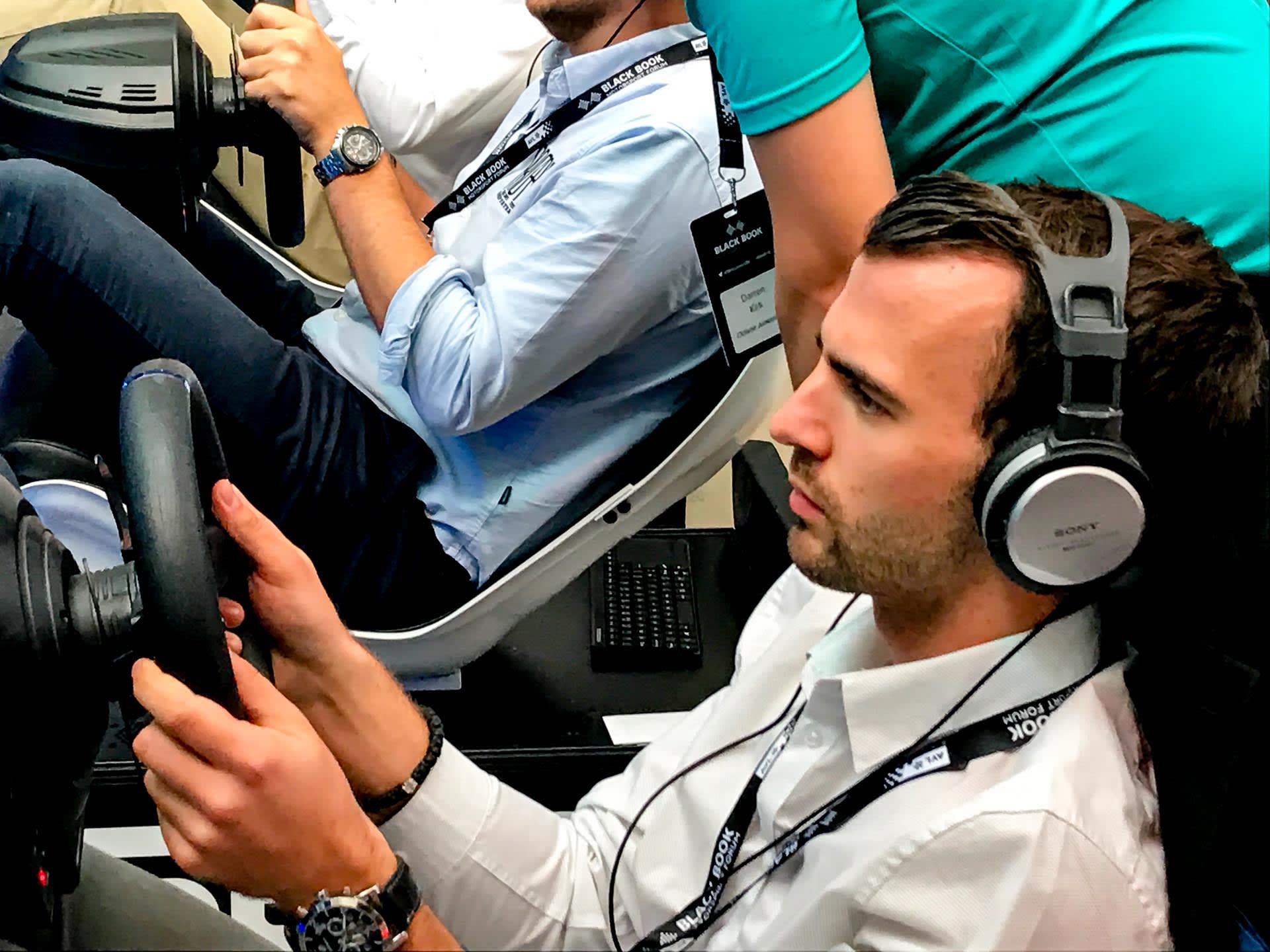 Pierre Runic, RaceMedia focusing hard to get the fastest lap time.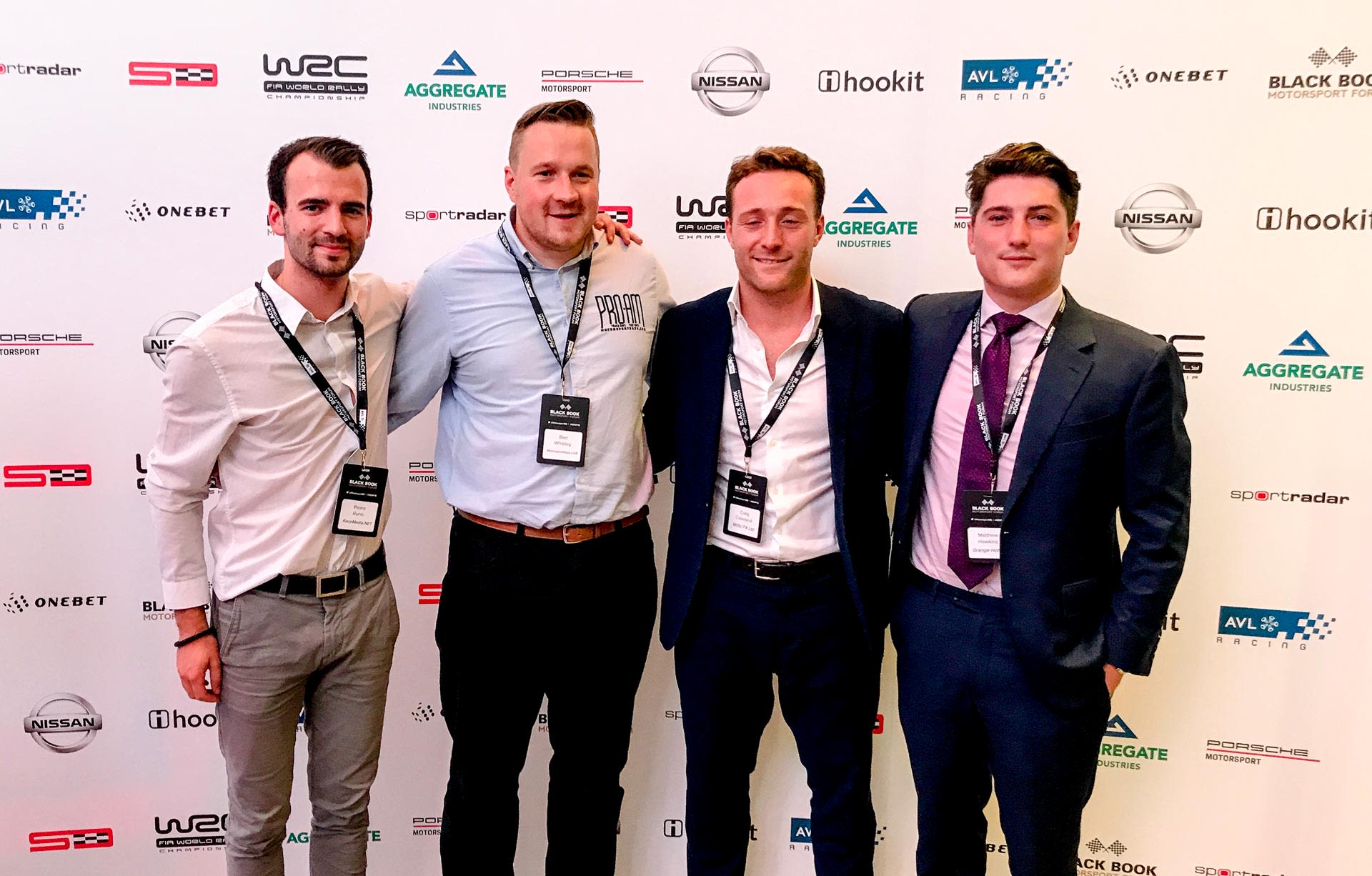 Pierre Runic and the prize ceremony. 3rd place, well done!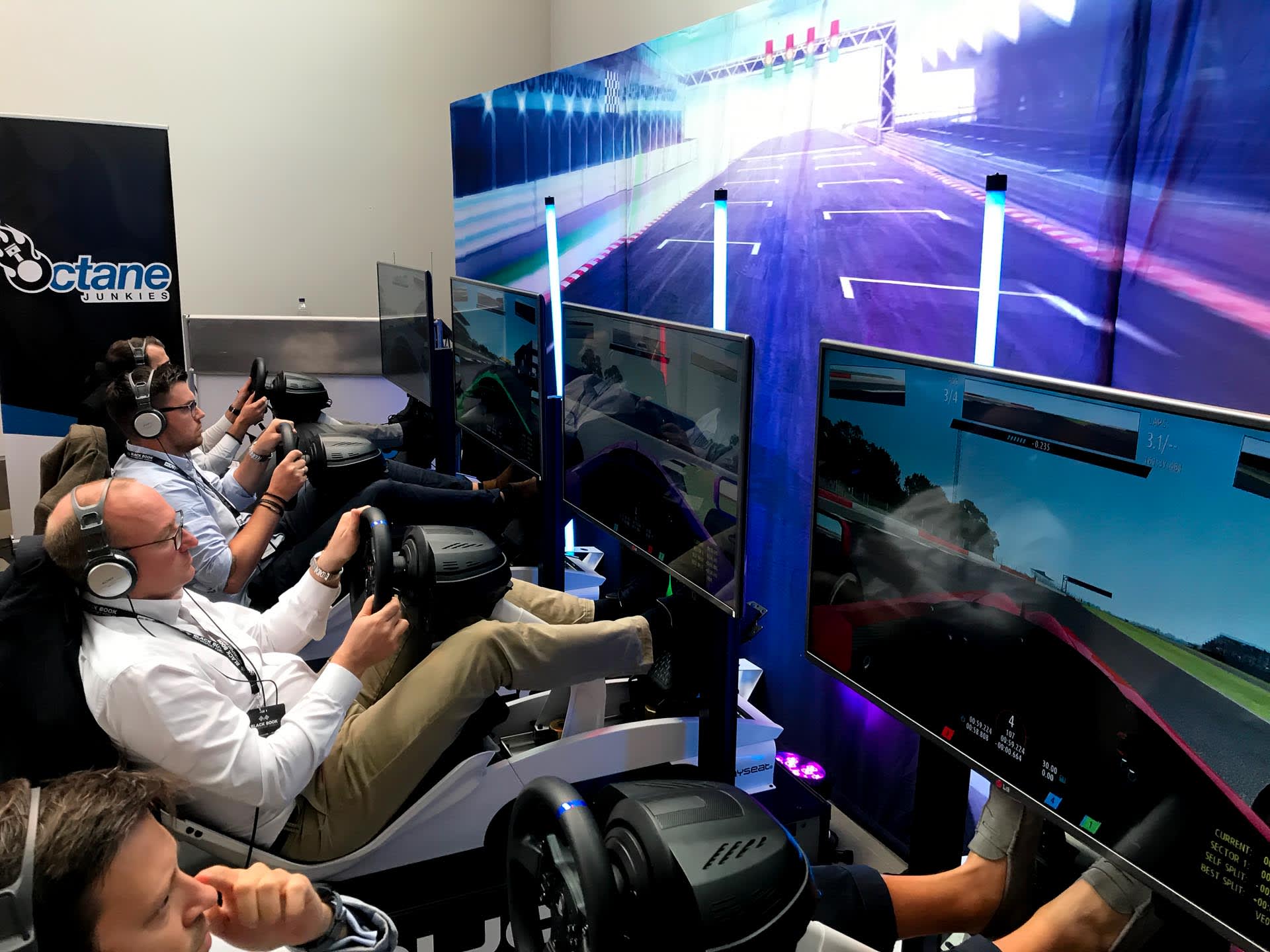 Intense moments from the e-sport event at Blackbook Forum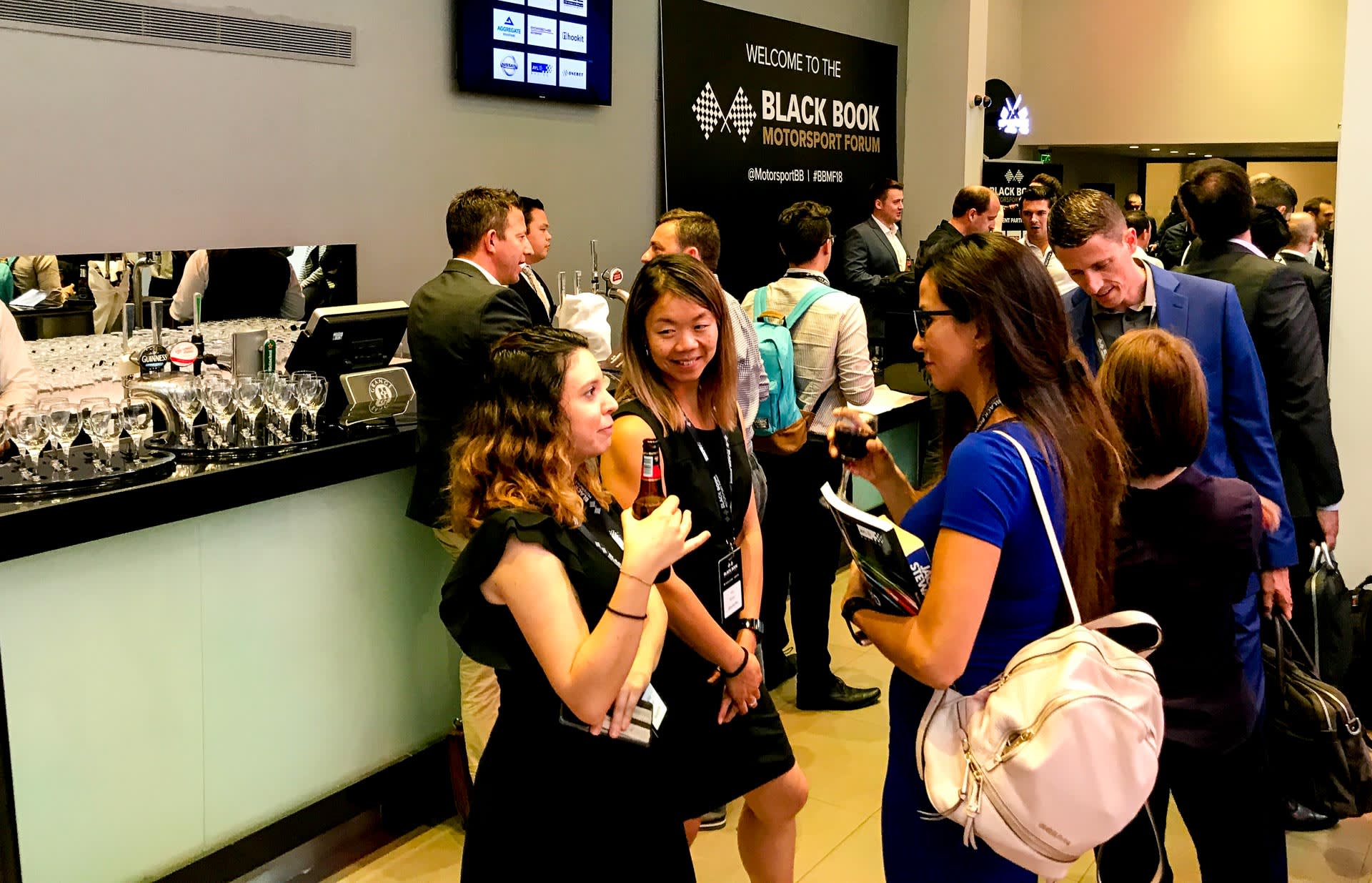 More than 300 delegates showed up at the annual forum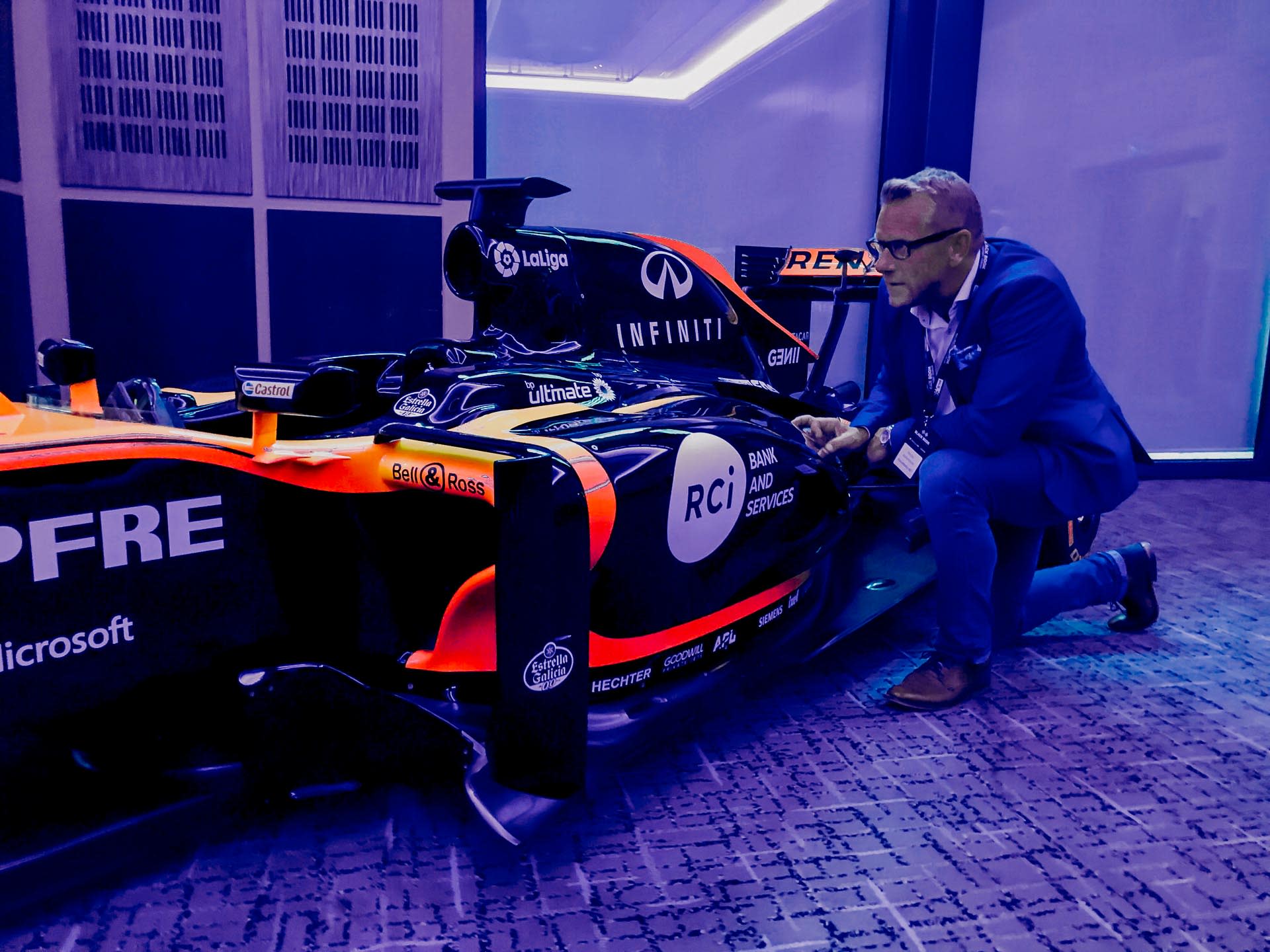 Niclas Johansson, RaceMedia take a closer look at last years F1 from Renault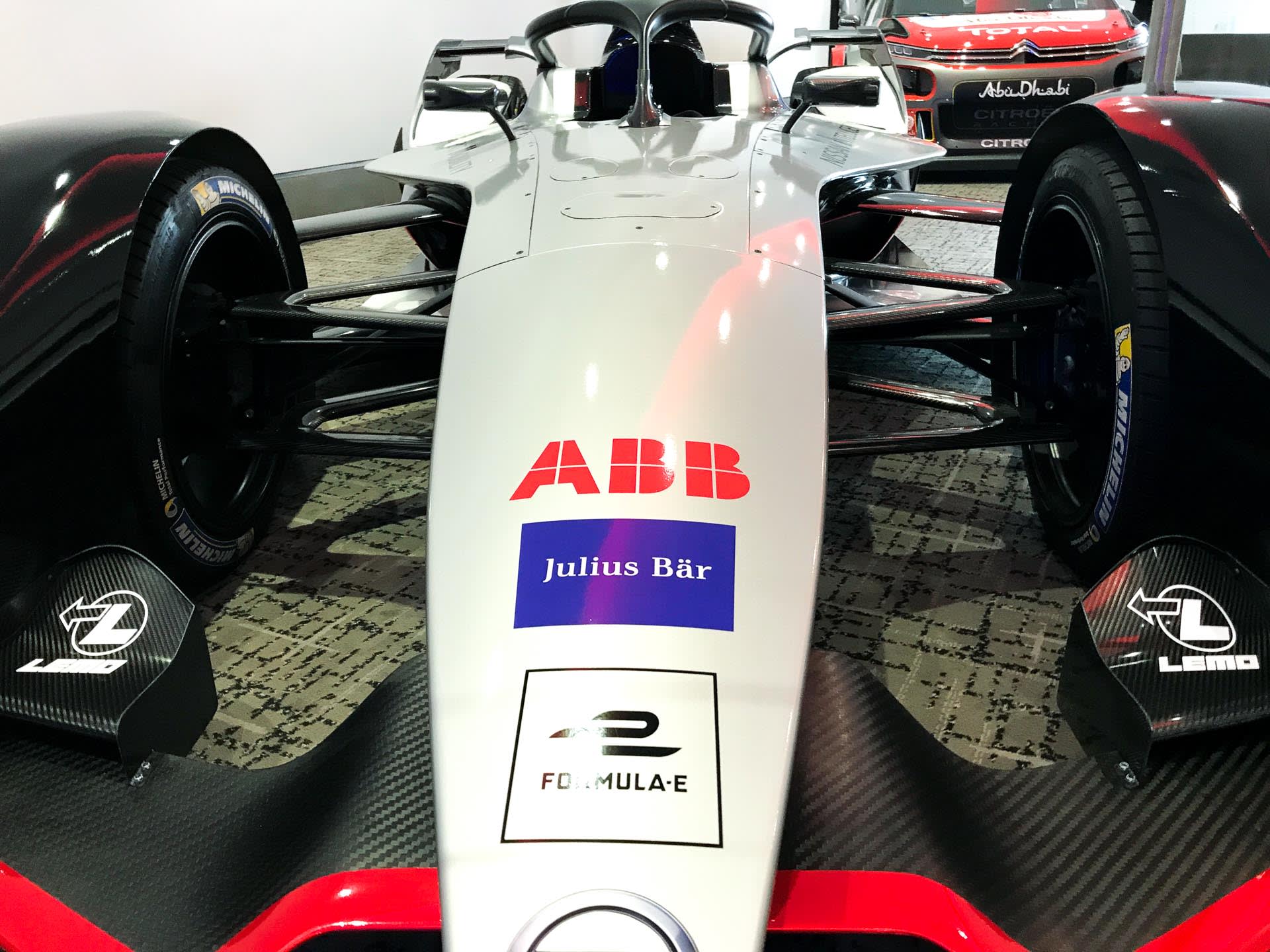 One futuristic Formula E on display
Check out some of the highlights from this year Blackbook Motorsport Forum